Launch your Life & Career Sessions - February & March
The next Thriving in Life & Career series are coming up soon! Students are invited to register on Western Connect for each session.  See below for the direct links!
NEW FOR 2021: This program can appear on your Western Co-Curricular Record! Your Co-Curricular Record is a helpful tool to help build your resume to showcase that your experience at Western is more than just grades on a transcript!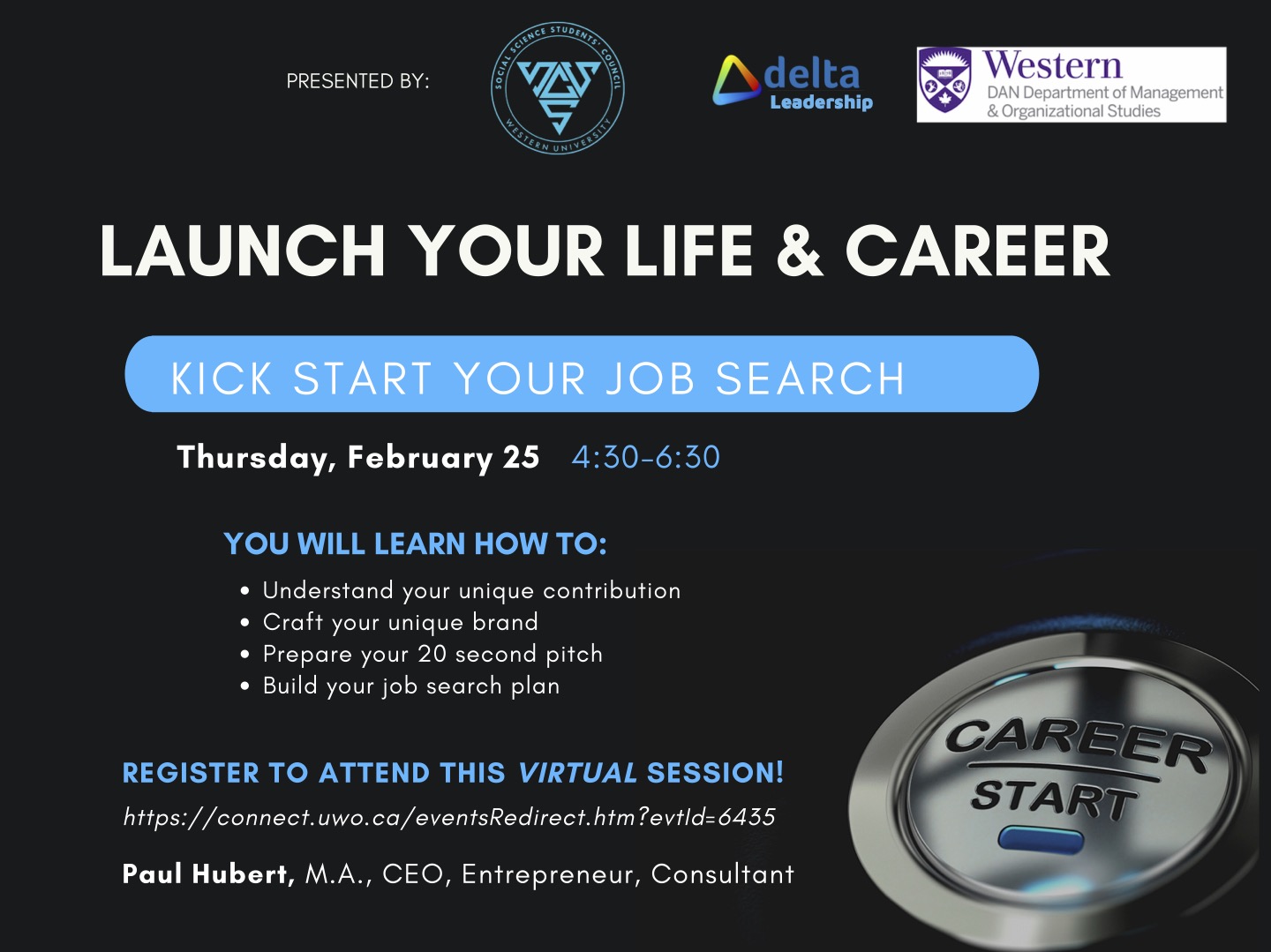 February 25, 2021 from 4:30 - 6:30 pm EST
March 11, 2021 from 4:30 - 6:30 pm EST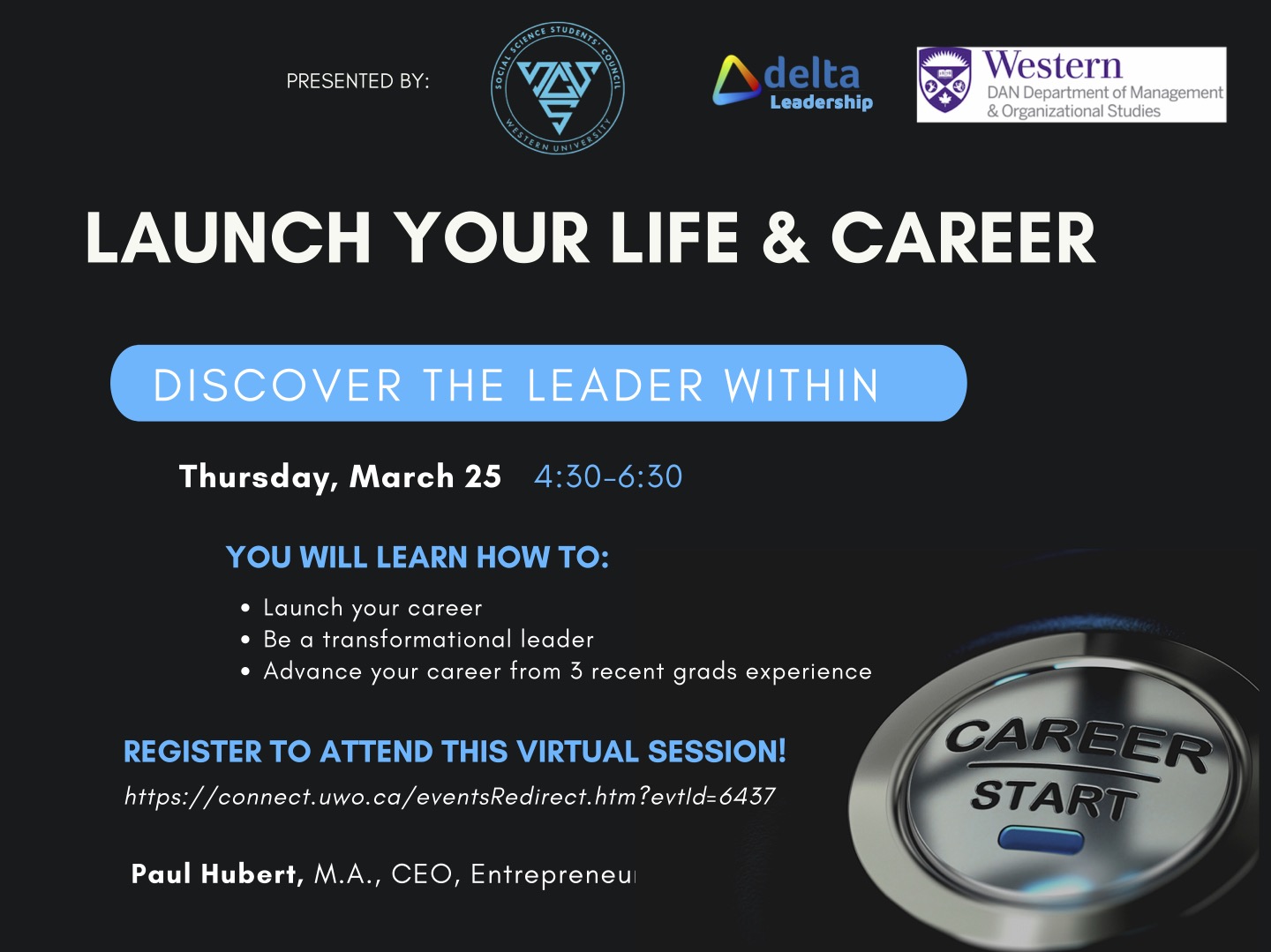 March 25, 2021 from 4:30 - 6:30 pm EST