DAN Management Alumni Advisory Council Members
Kevin Vuong, Chair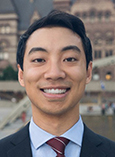 Kevin Vuong is a connector, city-builder, and military officer working to build a stronger, more resilient and prosperous Canada where no one is left behind.

For his work as a community leader, Kevin has been named one of:

- Her Majesty The Queen's Young Leaders; 
- Canada's Top 30 Under 30; 
- Ashoka's 100 global Emerging Innovators; and
- FCM's Canada 150 Community Leader.

Winner of the Robert G. Siskind Entrepreneurial Medal at the Ivey School of Business, Kevin was awarded a Harvard Kennedy School of Government Executive Education Fellowship in 2016 to take part in HKS' Emerging Leaders program; and joined the Faculty of Law at the University of Toronto as a 2017 candidate for the executive-level Global Professional Masters of Law, focusing on public-private partnerships, CSR, and social regulation. 

Most recently, he was appointed a CJPAC Fellow; a Public Fellow as a leading Canadian thinker under 35 for the 2016 Spur Festival; and delivered a Walrus Talk on Social Innovation - Innovating Procurement for Social Impact. 

hi@kevinvuong.ca
http://kevinvuong.ca
Twitter: @VuongKevin
---
Joelle Elfassy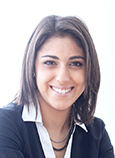 As a recent DAN'12 graduate and the winner of the 2012 Dancap Private Equity Award in Marketing, Joelle Elfassy continues to pursue her creative passions in both her professional and personal life. At a young age, Joelle tapped into her creative potential; appearing in many local productions and winning multiple photography awards set the stage for her start in the entertainment industry. While working towards her degree, Joelle worked for one of Canada's most prestigious Golf Clubs, Angus Glen, the hosts of the 2002 and 2007 Canadian Open. As their Marketing Specialist, one of her biggest accomplishments was assisting the club successfully bid for the 2015 Pan Am Games.
In the summer of 2012, Joelle then pursued an opportunity to help grow a now successful multi-million dollar tech start up, iOPW Inc. As their Director of Marketing, Joelle helps global businesses evolve, exponentially increase their market reach, and increase their online presence worldwide.
---
Alexandra Gow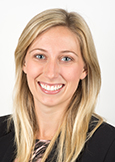 During her time at Western, Alexandra was an active member of both the academic and student community. She enjoyed her time as a member of the Management & Organizational Studies Student Association (MOSSA), having made many friends and connections that are still important in her life today. Alexandra also took advantage of her love to travel and completed a semester abroad in Singapore, at NUS, during her third year.
After graduating from Western University in 2011, Alexandra went to Queen's University to complete her Masters of International Business. Not ready to leave academic life, Alexandra then did her Masters of Science in Marketing Management from ESADE Business School in Barcelona, Spain. Today, Alexandra works in Consumer Insights at PepsiCo Canada.
---
Fraser Hui
Fraser Hui, CHRP, is a graduate of the Administrative & Commercial Studies program with a specialization in Organizational and Human Resources in 2004. After completing a Certificate in Human Resources Management, Fraser obtained his Certified Human Resources Professional (CHRP) designation in 2008. Fraser grew his HR career by holding various progressive HR positions in the retail and financial industry.
Currently, Fraser holds the position of Human Resources Business Partner with JLT Canada, an insurance, reinsurance, and employee benefits consultation company. He is passionate about developing talent and elevating organizational success from a human capital perspective.
---
Tom Murdison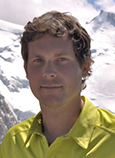 Tom Murdison, CIM graduated the BMOS program in 2006 with a specialization in Finance and Administration. After a year skiing in Switzerland, Tom started a career in wealth management at Scotia Mcleod in Toronto.
In 2009 Tom was recruited to TD Wealth to manage portfolios for high net worth individuals. Tom applied his finance skills learned in DAN to achieve the Chartered Investment Manager (CIM) designation, which distinguishes him from his peers by allowing him to act as a portfolio manager for his clients. Tom has built a solid practice that allows him to exercise all the skills he acquired through the DAN program – from finance to marketing, sales to relationship management. Tom and his wife live in Toronto and enjoy mountain biking, skiing, yoga, weekends at the cottage and travel.
---
Dipesh Parmar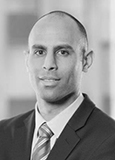 Dipesh graduated from the ACS program at Western in 2003 and started his career at PwC in London, Ontario shortly thereafter. Dipesh obtained his Chartered Professional Accountant designation in 2006 and is currently a Senior Manager in the Audit and Assurance Group of PwC. Dipesh works with retail, consumer product, financial services, professional services and educational organizations and provides assurance services to private companies as well as Canadian public companies and not-for-profit organizations.
Dipesh is active in the community through serving as treasurer on the Pillar Non-Profit Network Board of Director's, instructing classes at Western University and through various community initiatives.
---
Sacha Sawaya

Sacha Sawaya is currently head of finance at Litmus Automation, a startup providing a cloud platform to connect devices and things to business applications rapidly and securely. His role consists in performing valuations for the funding stage, creating budgets, establishing client monitoring metrics and helping with the day-to-day activities of the company as a whole.
Sacha graduated from Western University in 2011 with a focus on Finance and then went on to complete a Masters of Science in Finance with a specialization in Hedge Funds and Private Equity at the International University of Monaco the following year. Sacha has also had various experiences in investment banking, asset management, advertising, venture capital and private equity.
---
Jennifer Tozer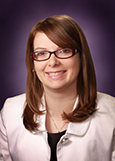 Jennifer is a 2004 graduate of the DAN Management program and is Certified Human Resources Professional (CHRP) in London, Ontario. Currently she is an Acting Human Resources Manager for the Thames Valley District School Board with responsibilities for occasional teacher staffing and labour relations. In addition she has system responsibilities for disability and benefit management of over 10,000 employees.
Jennifer has also been a part-time instructor for the Human Resources Certificate program at Fanshawe College since 2008 and is currently past-president of the Human Resources Professionals Association (HRPA), London and District Chapter. In 2011 Jennifer won the HRPA Outstanding CHRP award which recognizes a member who has received the CHRP designation in 2010 and made a significant contribution to their place of employment.
Twitter: @jennifertozer