Linda Eligh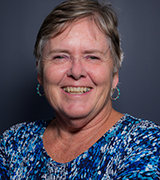 Lecturer
Office: SSC 4418
Phone: 519-661-2111 x81098
Email: leligh@uwo.ca
Linda Eligh has taught in the HR stream of Dan Department of Management & Organizational Studies since 2002.  Additional experience includes teaching HR topics in the Diploma Program at the University of Guelph, and Leadership at Royal Roads University.
Linda's currently teaches a variety of DAN courses including:  Recruitment and Selection, Strategic Human Resources Planning, Training and Development, Organizational Behaviour and Human Resources for HR Students.  She also currently teaches Organizational Behaviour to graduate students in the MMASc program.
Additional courses taught in the past have included: Compensation and Benefits Management and Human Resources for non-HR students.
Prior to teaching at Western Linda was an HR practitioner with Johnson & Johnson for 13 years, and later started her own consulting practice which afforded the opportunity to work with a large variety of clients in both the private and public sectors. 
To complement her academic and professional development, Linda has provided volunteer leadership for many years in not-for-profit and service organizations in areas such as:  family and children's services, substance abuse and addiction support services, arts organizations and several London  economic development organizations. 
Linda is currently chair of the HR Committee of the Thames Valley Children's Centre in London, and has also served on the Board of Directors and Executive Committee of that organization for many years.