Application Process
STEP 1: Attend an Information Session (recommended)
Attend ONE Internship Program Information Session:
Thursday, September 14 | 5:00pm EST (in person)
Tuesday, October 3 | 5:00pm EST (virtual)
If you decide to participate…
STEP 2: Register through Western Connect (mandatory) - Complete by October 18, 2023
Register at Western Connect by completing the MOS Internship Program application form: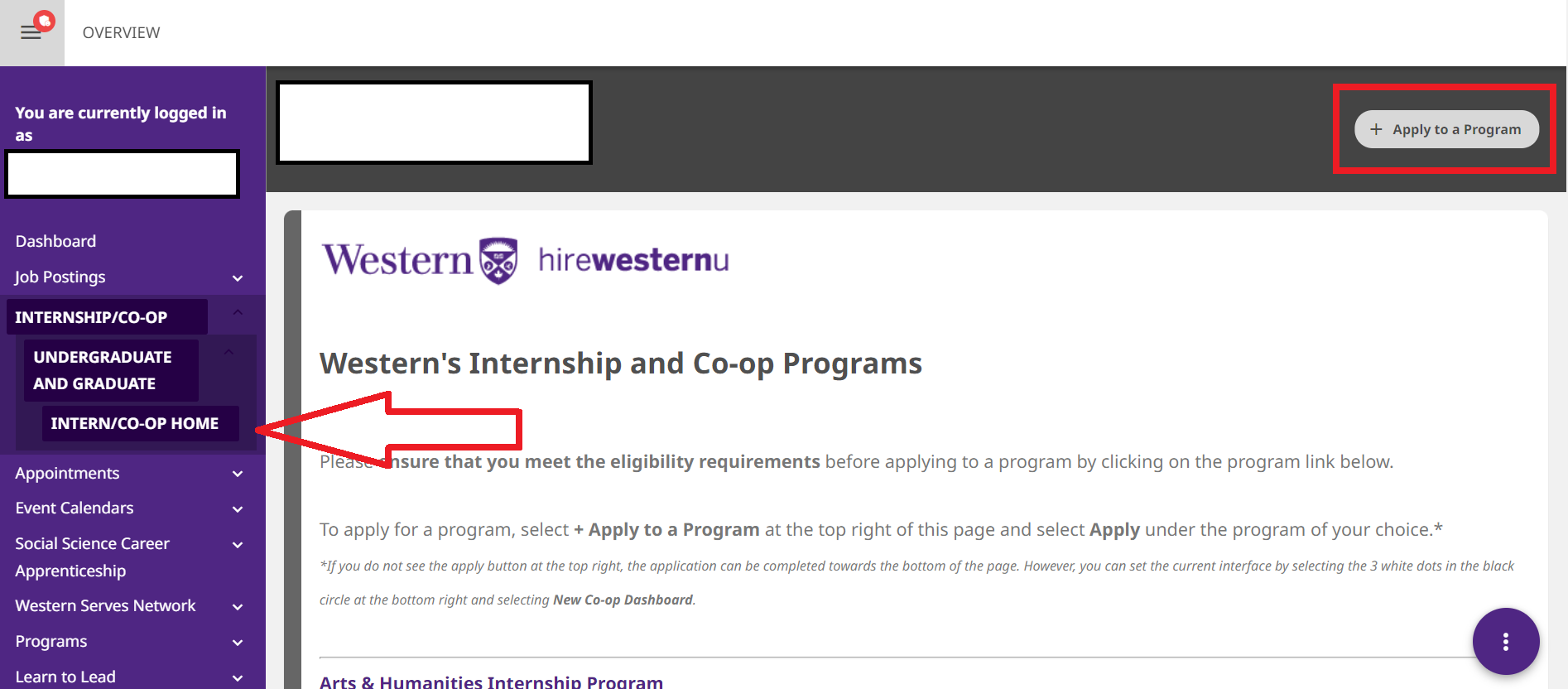 Online registration opens August 21, 2023 and closes October 18th @ 11:59pm.

Note: If you are considering a summer term internship through Social Science Internship Program in addition to the long-term option, you may indicate this on your DAN Internship application form. Your eligibility will be assessed for both programs. Please do not submit two applications.
Students must submit their application for this program by the deadline to access full supports and prepare for peak recruitment season. If you are interested in finding your own internship, please see Arranging Your Own Internship for guidance.
Applications will be reviewed within 5 to 10 days of the deadline. You will receive a notification from Western Connect once this process has taken place.
Approved applications will be granted access to view internship job postings on Western Connect.
STEP 3: Resumé Workshop and Assignment (mandatory)
Workshop date TBA.
Resume assignment deadline: November 13, 2023
All students must complete a resume and submit for review by the deadline.
Once you've received feedback, you will be encouraged to tailor each application package that you submit to employers. You will continue to have access to feedback from the internship team on your individual applications throughout your search.
STEP 4: For International Students: Apply for a Co-op Work Permit (mandatory)
International students who meet the requirements to participate in the internship program must secure a valid co-op work permit regardless of the timing and length of the internship.
We encourage students to submit their application ASAP to avoid delays. Suggested submission  before November 30, 2023. 
The IESC advisory team is available to help you in the application process! Please email iesc@uwo.ca or book an appointment with an International Student Advisor for support.