What To Do With Your Degree
What To Do With Your Degree
Ideal Preparation for employment in:
Management
Human Resources
Labour Relations
Financial Services Industry
Accounting
Commercial Aviation Industry
Consumer Behaviour
Financial Functions of any Organization
Advertising
Provides a solid foundation for Professional Designations such as:
CPA (Chartered Professional Accountant)
CHRP (Certified Human Resources Professional)
CFA (Certified Financial Analyst)
ICPL (Integrated Commercial Pilot's License)
A stepping stone to:
Graduate Studies
MBA Programs
Law School
Other Professional Schools
Resources
There are many resources on and off campus to help you decide your path:
Hear from our past graduates: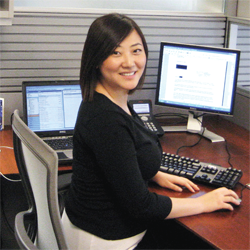 "The DAN Program prepared me well for the world of accounting and finance with its outstanding faculty and curriculum. The proximity of the buildings facilitated participation in school events and social activities and ensured that there was never a dull moment outside of classes."
Heidi Tsang
Senior Staff Accountant
Deloitte & Touche LLP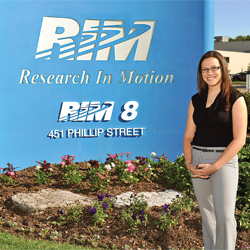 "The DAN Program helped me develop skills in all functions of business and provided me with the tools to make decisions with confidence. As part of my placement at Research In Motion (RIM). I have gained practical, professional experience, which will allow me to distinguish myself from other graduates. I will also have the opportunity to increase my global knowledge by participating in the exchange program in Hong Kong after I complete my internship."
Kelly Kross
Junior Financial Analyst
Reseach In Motion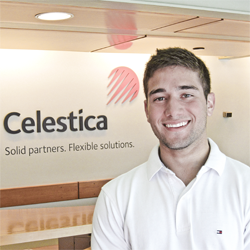 "As a DAN student, my internship at Celestica is helping me narrow down my career goals. I have been able to relate and understand what I am learning in classes with hands-on experiences on the job. Overall, it has been a great experience and will lead me in the right direction when I begin my job search."
Steve Simone
Celestica Internship
"The DAN Program helped me establish a strong foundation before heading into the field of law in New York City. It exposed me to a variety of important courses that equipped me with a strong background and work ethic to pursue a graduate degree in Law. The pleasant atmosphere, beautiful campus, and approachable teaching staff made for an extremely enjoyable four years. I recommend the DAN Program without hesitation."
Armen Khajetoorian
Legal Associate
Borah, Goldstein, Altschuler, Nahins & Goidel, P.C.