Career Start Series
What is the Career Start Series? 
Your DMSA and the DAN Management Program Office have planned a 5 part Career Series, titled Career Start, between November and March. 
What makes these workshops unique?  This is not a University Class. 
This is all about you!  Each workshop will focus totally on you, your future and the steps you need to take to start your new life after graduation with a career you will love.  You will learn how to prepare for and find the opportunities that are out there.  You will be given the tools to identify your unique contribution, develop your personal brand, get and crush an interview, and how to develop your career from your first job.
Facilitated virtually the sessions will have interaction, Q & A, handouts, discussion groups and input from professionals in the field.
Pre-registration is critical as we will send materials and the link out 24 hours in advance
Come with an open mind and be prepared to see your launch your career.  REGISTER NOW FOR BOTH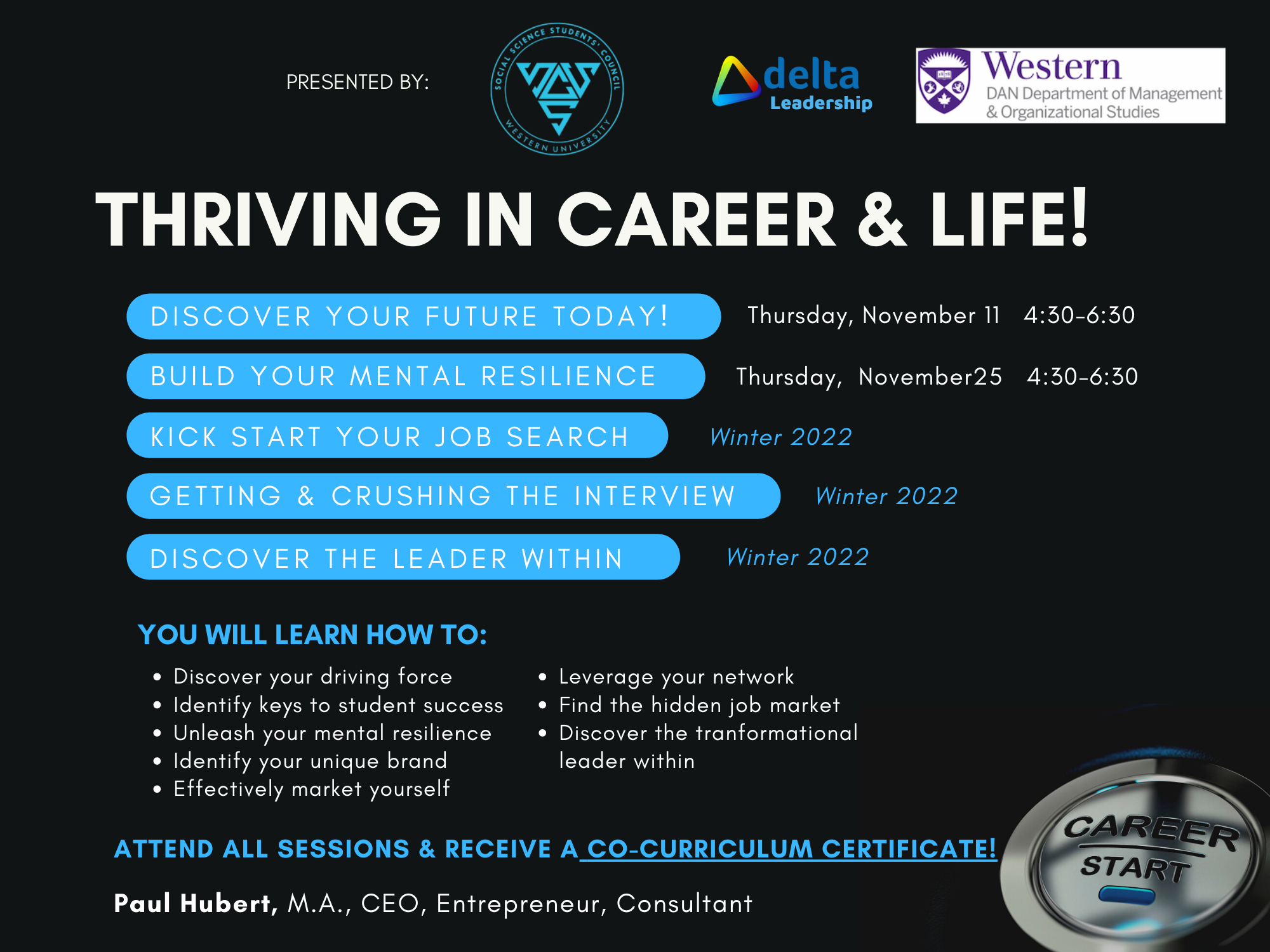 Register for Discover your Future Today on November 11
Register for Build your Mental Resilience on November 25