Barry Hawn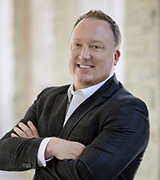 Lecturer
CPA, CA, M.Acc, DIFA
Office: SSC 4405
Phone: 519-661-2111 x84515
Email: bhawn@uwo.ca
Barry began his career as an auditor in the assurance practice of Ernst & Young LLP in London, Ontario.  After leaving E&Y Barry joined the Federal Government of Canada within the Forensic Accounting Management Group and specialized in criminal forensic accounting.  For 13 years Barry provided independent expert witness evidence in cases involving Fraud, Money Laundering, Proceeds of Crime, Terrorist Financing, Smuggling, Bribery & Corruption, Illegal Gaming, and Homicide. 
Barry began teaching on a part time basis in 2002, and throughout the past 18 years has taught a variety of courses.  For the past 12 years Barry has specialized in training CPA Students how to successfully prepare for, and pass, the CPA professional entrance exam known as the Common Final Exam (CFE).  Barry continues to provide this training to Western students through the Graduate Diploma in Accounting Program (GDIP).
Barry is also extremely passionate about personal finance and is thrilled to offer MOS 2277 every year.
Current Courses taught at DAN Management
GDIP – Corporate Financial Reporting and Advanced Finance (PAD 9010)
GDIP – An Integrated Approach to the Competencies (PAD 9005)
Intermediate Financial Accounting I (MOS 3360)
Personal Financial Planning (MOS 2277)

Prior Teaching experience

Seminar Leader, Institute of Chartered Accountants of Ontario (2008 – 2014)
Instructor, Professional Accounting Supplementary School (2008 – 2014)
Management Control Systems (MOS 4471)
Management Accounting (MOS 3370)
Advanced Accounting (MOS 4465)
Corporate Finance (MOS 2310)
Intro to Accounting and Finance (MOS 1023)

Industry experience
Managing Forensic Accountant – Ontario Region, Forensic Accounting Management Group, London, Ontario (8 years)
Senior Forensic Accountant, Forensic Accounting Management Group, London, Ontario (5 years)
Auditor, Ernst & Young LLP, London, Ontario (4 years)