Geraint Harvey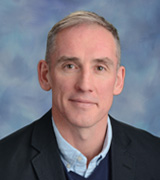 Professor
Dancap Private Equity Chair in Human Organization
Office: SSC 4092
Phone: 519-661-2111 ext. 88135
Email: 
BIOGRAPHY:
Professor Geraint Harvey is Dancap Private Equity Chair of Human Organization at Western University. He has previously worked in the manufacturing and recruitment industries and held posts at a variety of institutions in the UK such as the University of Birmingham and the University of Bristol. Before joining Western University, Harvey was Chair of People and Organisation at Swansea University. Harvey read for his Master's degree in HRM and his doctorate at Cardiff Business School (Cardiff University), where he began his academic career. His PhD, analysing HRM in the airline industry and published as a research monograph in Routledge's Employment Relations series (Management in the Airline Industry, 2007), and postdoctoral fellowship at Cardiff Business School were both funded by the UK Economic and Social Research Council.
Harvey's research has focused on the employment relationship and the changing nature of work. His research has contributed to a variety of debates, for example, the ethics of HRM, HRM and the environmental performance of the firm, and the role of organised labour in corporate social responsibility. His research has influenced policy at the national and international level: its impact is manifest in two impact case studies submitted to the UK Research Excellence Framework (in 2014 and REF2021). His research has featured in a variety of media, been debated at the European Commission Social Dialogue Forum and European Parliament, and informed the International Labour Organisation position paper on the Covid 19 pandemic.
Harvey has been commissioned to undertake research by the International Labour Organisation (a tripartite UN agency that brings together governments, employers and workers of 187 member States, to set labour standards, develop policies and devise programmes promoting decent work); the European Commission (the organisation that sets and implements the strategy and political goals of the European Union); and, the International Transport Workers' Federation (ITF, the world's leading transport authority, connecting nearly 700 affiliated trade unions from 150 countries and representing more than 20 million working people).
Harvey is currently undertaking a global research project on behalf of the ITF into the impact of Covid 19 on labour at air navigation services providers.
He is a former Editorial Board member of the journal Work, Employment and Society and current Editorial Board member of Human Relations.
Recent academic publications:
Harvey, G., and Williams, S.N. (2022) Neo Villeiny University, in McKensie, J., and Patulny, R. (eds) Dystopian Emotions: Emotional Landscapes and Dark Futures, Bristol: University of Bristol.
Harvey, G., Turnbull, P., and Wintersberger, D. (2021) 'Has Labour Paid the Price for the Liberalisation of European Civil Aviation?', Journal of Air Transport Management, 90.
Harvey, G., and Turnbull, P. (2020) 'Ricardo Flies Ryanair: Strategic Human Resource Management and Competitive Advantage in a Single European Aviation Market (SEAM)', Human Resource Management Journal, DOI: 10.1111/1748-8583.12315<
Harvey, G., and Turnbull, P. (2020) 'Is Ryanair the Southwest Airlines of Europe?' in Dundon, T., and Wilkinson, A. (eds) Case Studies in Work, Employment and Human Resource Management, Cheltenham: Edward Elgar.
Harvey, G., and Turnbull, P. (2020) 'Human Resource Management and Industrial Relations', in Budd, L.C.S., and Ison, S. (Eds.) Air Transport Management: An International Perspective (2nd edition), London: Routledge.
Recent alternative output:
Harvey, G., Turnbull, P., and Wintersberger, D. (2020) 'Airlines might be struggling but they shouldn't rush to lay off their workforce', The Conversation, 21st July.
Harvey, G. (2020) 'Time for a government-backed regional airline', Focus (magazine of the Chartered Institute of Logistics and Transport), 6th March.