Johanna Weststar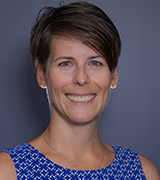 Associate Professor
Adjunct Professor with Psychology
PhD, Industrial Relations & Human Resources, University of Toronto (2007)
Office: SSC 4427
Phone: 519-661-2111 x86148
Email: weststar@uwo.ca
Website
CV
BIOGRAPHY:
Johanna joined the faculty at Western in 2012 after spending 4 years at the Sobey School of Business, Saint Mary's University.  She specializes in industrial relations and human resources and their related fields (i.e., sociology of work, labour studies). Johanna has many research interests, but two are top of mind right now. First, she researches the work experiences of video game developers.  Second, she researches pension governance and the role of member and labour trustees on pension boards. In addition to the above topics, Johanna has published articles and book chapters on topics including: pregnancy leave, underemployment, job control, workplace learning, and union education. A selection of papers are accessible here and numerous reports and working papers on work experiences in the game industry are here. 
TEACHING INTERESTS:
Industrial and labour relations, labour studies, project management, employee training and development
RESEARCH INTERESTS/SPECIALIZATIONS:
Industrial and labour relations, union renewal, project-based work, digital and cultural labour, representation and citizenship at work, pension board governance, underemployment, workplace learning
REPRESENTATIVE PUBLICATIONS:
Weststar, J., Legault, M-J., Gosse, C. & O'Meara, V. (2016). Developer Satisfaction Survey 2014 & 2015: Diversity in the game industry report. International Game Developers Association.
Weststar, J. (2015). Understanding video game developers as an occupational community. Information, Communication and Society, 18(10):1238-1252.

Legault, M. J. & Weststar, J. (2015). The Capacity for Mobilization in Project-Based Cultural Work: A Case of the Video Game Industry. Canadian Journal of Communication, 40(2): 203-221.

Peticca-Harris, A., Weststar, J. & McKenna, S. (2015). The perils of project-based work: Attempting resistance to extreme work conditions in video game development. Organization, 22(4): 570-587.

Sayce, S., Weststar, J. & Verma, A. (2014). The recruitment and selection of pension trustees: An integrative approach. Human Resource Management Journal, 24(3): 307-322.

Weststar, J. (2012). Negotiating in silence: Experiences with parental leave in academia. Relations Industrielles/Industrial Relations, 73(3), 345-367.

Verma, A. & Weststar, J. (2011). Token presence or substantive participation? A study of labor trustees on pension boards. Journal of Labor Research, 32(1), 39-60.
Weststar, J. (2011). A review of women's experiences of three dimensions of underemployment. In D. Feldman & D. Maynard (Eds.). Underemployment: Psychological, Economic and Social Challenges. New York, NY: Springer Publishing. Chapter Six.
Weststar, J. (2009). Worker control as a facilitator in the match between education and jobs. British Journal of Industrial Relations, 47(4), 723-740.